TEASIMED Project Closing Conference
15mar9:0013:00TEASIMED Project Closing ConferenceIntegration of the Mediterranean power systems: a key driver for energy transitions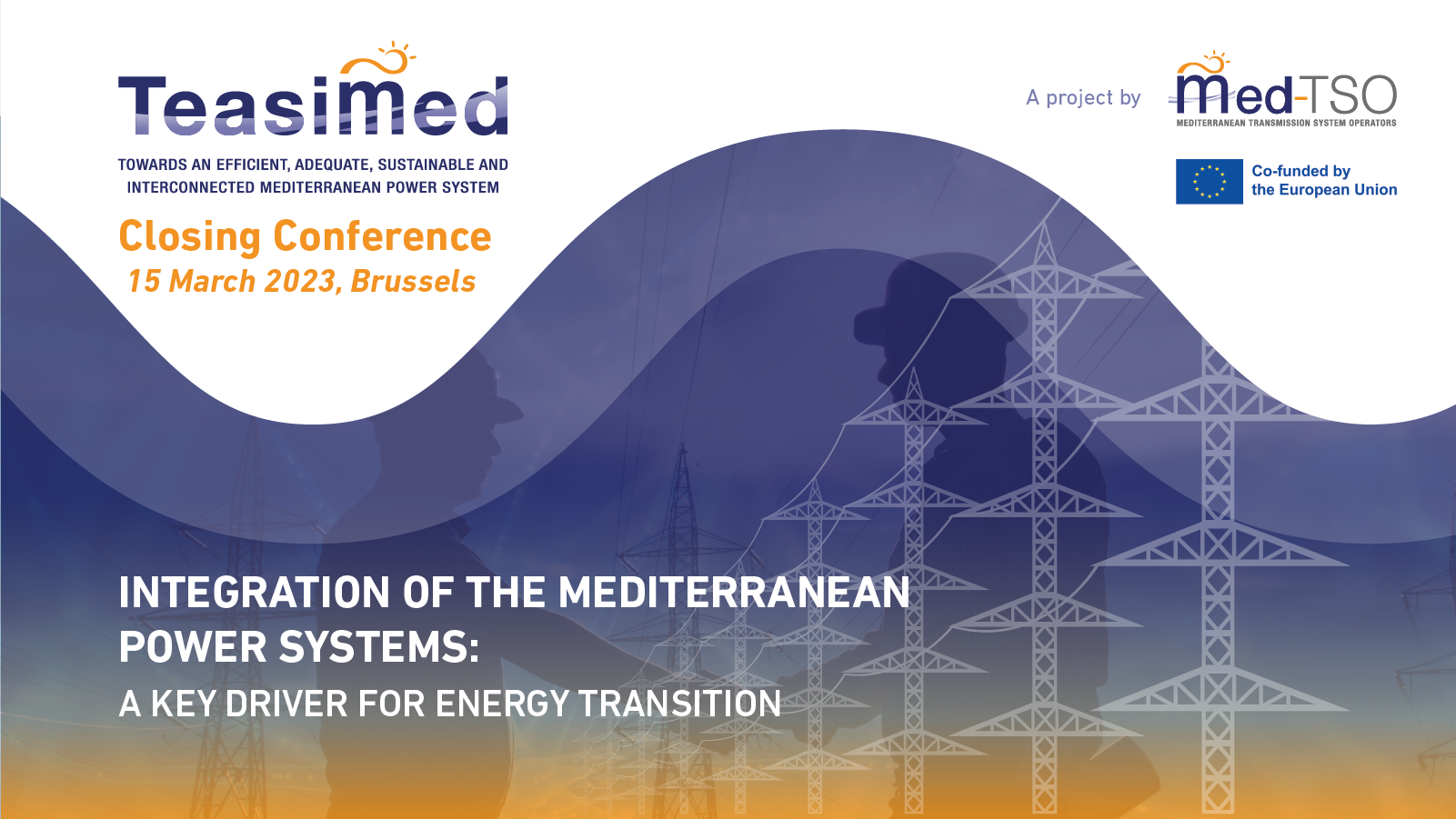 Event Details

The event will give the opportunity to briefly present the outcomes of the TEASIMED project and discuss on how to accelerate the integration of the Mediterranean Power Systems, both in terms of infrastructure and policy developments.

As the energy transition is taking place in all the Mediterranean countries, System Operators are facing new and critical challenges, because the integration of RES requires a higher degree of flexibility in managing the grids to compensate for the intermittence of many low-carbon energy sources.

The TEASIMED project explores possible solutions to ensure security of supply, not only encompassing transmission grid expansion but also increasing cross-border trading options, innovative solutions based on new technologies and the optimal use of available technologies on the market.

The first panel of the Conference intends to discuss the role of interconnections in driving a Sustainable Energy Transition in the Mediterranean, as well as the challenges and opportunities related to the integration of Power Systems. One key benefit of integrating power systems is the ability to share resources and capacity. This could allow for the optimization of renewable energy sources, such as solar and wind. The integration of power systems, could increase the reliability and stability of energy supply by trading electricity and pooling balancing resources across the region.

The second panel will bring together experts from the Mediterranean and neighboring regions to discuss the necessary policy, financial and institutional initiatives that should be set up for achieving an effective integration of the Mediterranean Power Systems.
Time

(Wednesday) 9:00 - 13:00
Location

Square Brussels Convention Center - Silver Hall

Glass Entrance, Mont des Arts /Kunstberg, Brussels, Belgium