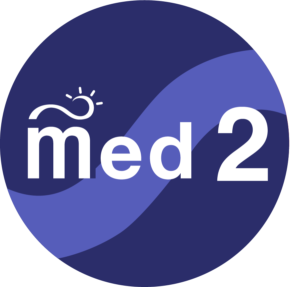 Mediterranean Project 2 (2018 - 2020)
The Mediterranean Project 1 is a first step in the roadmap towards the integration of the regional power systems. After the good results achieved, in the frame of the Mediterranean Project 1, Med-TSO intends to continue, consolidate and improve the activities carried out so far with a new project: the Mediterranean Project 2.

The European Union supports Med-TSO with a new grant contract to develop the action plan of this new project from 2018 to 2020.
The Action Plan of the Mediterranean Project 2 is structured along six streams of activity, coming from the need for strengthening cooperation in both system operation and system development, whose expected results are: