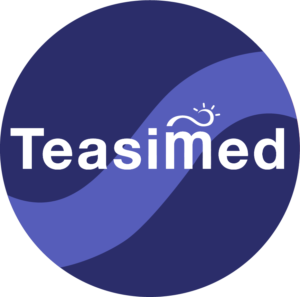 Teasimed 2 (ongoing, 2023 – 2025)
Med-TSO is currently developing the project TEASIMED 2 (Towards an Efficient, Adequate, Sustainable and Interconnected MEDiterranean Power System), to be considered as a follow up of TEASIMED project, concluded in March 2023.
The project started on January 2023 and will be developed until December 2025, aiming at promoting the progressive integration of Med-TSO countries' transmission networks, taking into account adequacy requirements and energy security, enhancement of cross-border electricity exchanges as well as renewable energy sources' integration in the Mediterranean region, through the coordination of national development plans and the corresponding rules for operating the grids. 
TEASIMED 2 is structured along the following activity streams: 
1. UPDATE OF THE MEDITERRANEAN TRANSMISSION NETWORK DEVELOPMENT PLAN
The expected results for this work stream are: 
Elaboration of Mediterranean Scenarios targeting 2040 horizon and Masterplan (MMP-2024); 
Power System Needs in relation to some key indicators; 
Very Long-Term Mediterranean Energy perspectives. 
2. CONSOLIDATION OF THE COMMON TECHNICAL REGULATORY FRAMEWORK 
The expected result of this work stream is to provide Technical Support for the definition and implementation of a Mediterranean Grid Code. 
3. OPTIMISED OPERATION PROCESSES
The expected results for this work stream are: 
Improvements in Operational Data Exchanges; 
Rules and protocols for increased coordination in the management of Power Systems
4. ASSESSING RESILIENCE OF POWER SYSTEM
The expected results for this work stream are: 
Elaboration of Seasonal & Mid-term Adequacy Assessment; 
Assessing resilience of Power System in the context of global warming, Cyber-security and energy security;  
Trends in flexibility & storage technologies. 
5. KNOWLEDGE SHARING PROGRAMME FOR TRAINING AND CAPACITY BUILDING 
The expected results for this work stream are: 
Develop Knowledge Sharing and Capacity building programmes; 
Launch common trainings and workshops with regional Stakeholders; 
Assess the potential of joint programmes in the field of Research, Development & Innovation; 
Improve functionalities and management of the Mediterranean Database (DBMED). 
TEASIMED 2 Project objectives will be pursued in line with the objectives of EU's Neighbourhood policy on Energy and Climate Change and the objectives of the European Green Deal, also taking into consideration the actions promoted by the REPowerEU Plan, through energy savings, diversification of energy supplies, and accelerated roll-out of renewable energy.