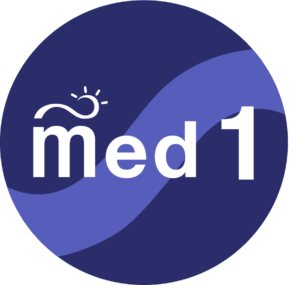 Mediterranean Project 1 (2015 - 2018)
Security and Socio – economic Development in the Mediterranean strongly depend on energy and on the possibility to develop an integrated regional energy market.

Energy infrastructures are key for achieving this goal, especially for what concerns the development of a reliable, secure and sustainable transmission network, capable to interconnect the countries and allow exchange of electricity and integration of new generation sources, in primis from RES.

Based on multilateral cooperation as a strategical approach to regional development for facilitating the integration of the Mediterranean Power Systems, Med-TSO has received a three-year lasting grant from the EU Commission (DG NEAR) to carry out the so called "Mediterranean Project" (Feb 2015 – Jan 2018).

The Project aims at the progressive harmonization and strengthening of the electricity markets in the Mediterranean region, following a bottom-up approach and direct involvement of Med-TSO Members, through the following activity lines:


Rules. Developing and sharing a common set of basic rules, in cooperation with the association of the Mediterranean Regulators for energy, Medreg, for the interoperability of the Mediterranean power systems, facilitating electricity exchanges, development of infrastructures and institutional cooperation.
Infrastructure. Preparing and sharing guidelines for Network Planning and implementing a Euro-Mediterranean Electricity Reference Grid for studies and coordinated development of interconnections.
International Electricity Exchanges. Promoting the development of a Mediterranean Electricity System, focusing on methodologies, procedures and mechanisms for sharing resources through cross border exchanges, based on countries complementarities and the optimized use of generation and transmission infrastructures.
Knowledge Sharing. Establishing a forum among the relevant professionals working in the fields related to the scope of the project (a sort of "Med-TSO Academy"), supporting also Med-TSO members and other relevant organizations through the organization of specific and oriented knowledge activities.
Med-TSO Database. Creation of a Mediterranean database for managing all the information shared in the frame of the project, dealing with network characteristics, energy scenarios and market data.